Weather forecast South Tyrol
Today: Mostly sunny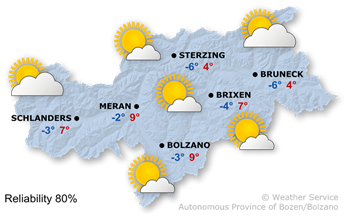 Mostly sunny. In the afternoon and evening more and more clouds, in the night possibility light precipitation. Snow level between 600 and 1000 m. High temperatures between 2° and 9°.
---
Tomorrow: Unsettled weather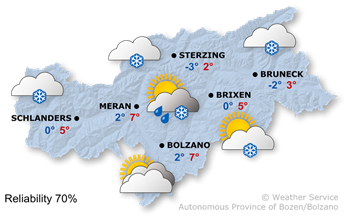 Cloudy sky with some precipitation during the course of the day. Snow line between 600 and 1000 m. Top temperatures between 0° and 7°.
---
Next days Weather forecasts: Changeable conditions